On the afternoon of September 15, 2021, the school of Environment and Architecture held a grand opening ceremony for 2021 graduate students in the lecture hall of the complex building. School leaders, more than 20 faculty representatives from various departments, tutors and 220 graduate students of 2021 attended the meeting, which was presided over by Professor Lihui Wang, vice president of School of Environment and Architecture.
First of all, Professor Yuandong Huang, dean of School of Environment and Architecture, welcomed the new students and made a comprehensive introduction of the school from the aspects of history, discipline construction, teaching staff, scientific research and personnel cultivation. At the same time, Professor Huang expressed his earnest hope for the growth of the new graduate students.
Professor Zhiguo Zhang of the Department of Civil Engineering, combined with the school motto Faithfulness, love, thinking and learning, emphasized the change of learning and thinking mode of postgraduates compared with the undergraduate stage, inspired the scientific spirit of students from the three aspects of seeking truth, innovation and cooperation, and encouraged the students to cherish the time and make great efforts.
Next, Yue Wang, a graduate student of 2019 majoring in Environmental Engineering, shared her experience of winning the silver prize in the national Competition of 2020 Challenge Cup College Students Entrepreneurship Plan Competition as a representative of the students of our university. As a representative of the freshmen, Jialiang Zhu, a postgraduate of 2021 majoring in civil Engineering and Hydraulic Engineering, expressed his gratitude to his teachers and his ambition to serve the motherland with his knowledge.
In the end, Professor Jing Jin, secretary of the Party Committee of School of Environment and Architecture, raised requirements and hopes for the new students. On the one hand, Secretary Professor Jin hoped that all students should have lofty aspirations, cherish the motherland, climb up the mountain, and assume the glorious mission of young students with practical actions. On the other hand, Professor Jin emphasized the importance of rigorous scientific attitude by interpreting the requirements of academic integrity and ethics.
This opening ceremony marked the beginning of the academic career of the graduate students of 2021 of School of Environment and Architecture. It reflected the teachers' attention to graduate student training, and was an important beginning for School of Environment and Architecture to cultivate a new class of graduate students to gradually grow into high-level talents needed by the country and industry development.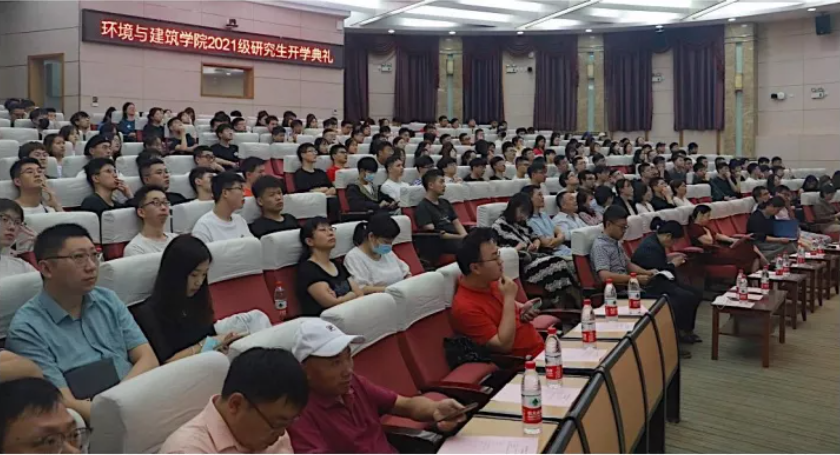 On-site Meeting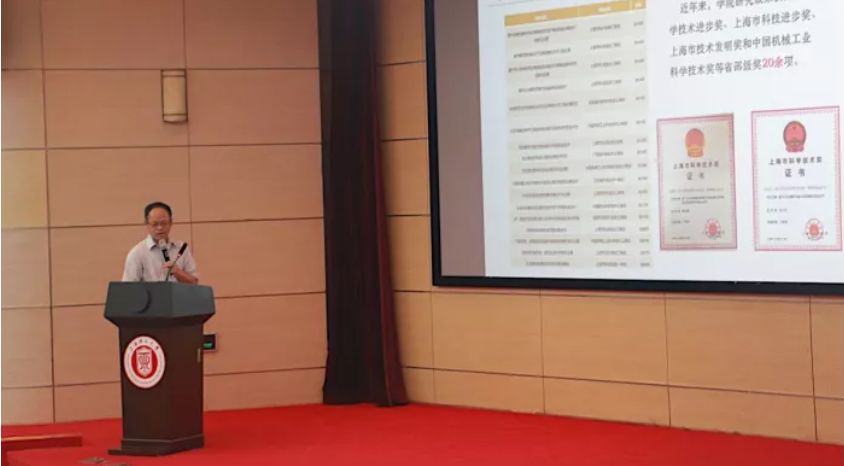 Professor Huang's Speech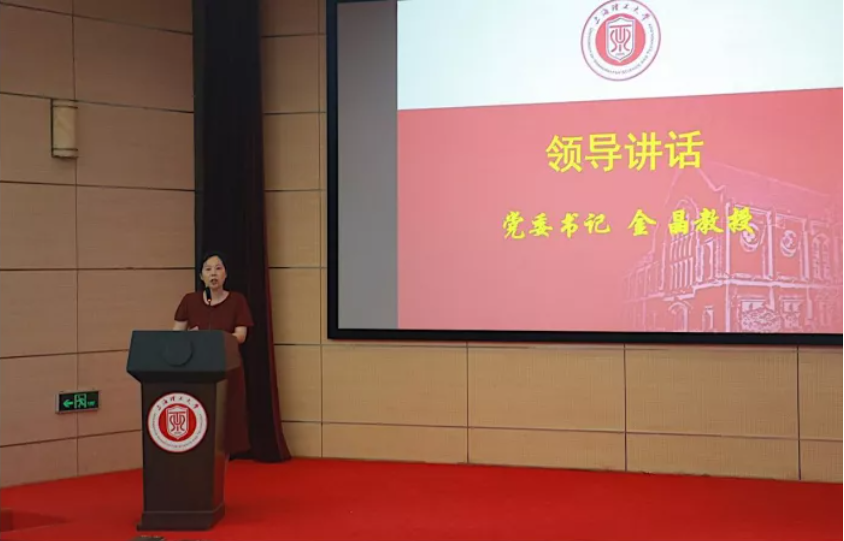 Professor Jin's Speech

Professor Wang's Speech Professor Zhang's Speech

Graduate Student Wang's Speech Graduate Student Zhu's Speech